The War Remnants Museum in Ho Chi Minh City first opened to the public in 1975. Once known as the 'Museum of American War Crimes', it's a shocking reminder of the long and brutal Vietnam War. Graphic photographs and American military equipment are on display. There's a helicopter with rocket launchers, a tank, a fighter plane, a single-seater attack aircraft. You can also see a conventional bomb that weighs at 6,800kg. American troops had used these weapons against the Vietnamese between 1945 and 1975.
Interested in this tour? Book it here.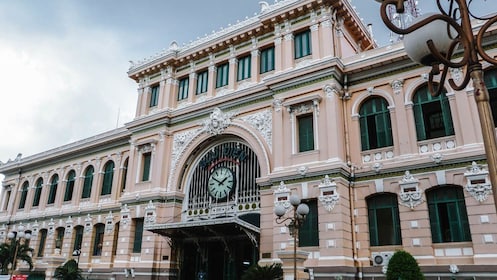 per adult
Free cancellation
Book
War Remnants Museum Highlights
The most talked-about exhibits at the War Remnants Museum are the 'tiger cages'. The South Vietnamese government kept their political prisoners in these confinements. Locals believe the cages imprisoned up to 14 people at a time. The museum also has a guillotine brought in by the French government. Both the French and South Vietnamese used it to execute their prisoners until 1960.
Also featured are grisly photos of victims that had suffered 'Agent Orange'. As many as 4.8 million people were exposed to strong pesticide and chemical spray. The Vietnamese Ministry of Foreign Affairs believed 500,000 children were born with birth defects.
The War Remnants Museum is in District 3, Ho Chi Minh City. It's every day from 07:30 to 17:00. A visit to this war museum can be disturbing experience for most people. Although children can enter, we highly advise against it.
Opening Hours: Daily 07.30 - 12.00 & 13:30 – 17:00
Location: 28 Vo Van Tan, District 3, Ho Chi Minh City
Rate This Place:
( votes)